HR MONITORS ONRHYTHM 50-110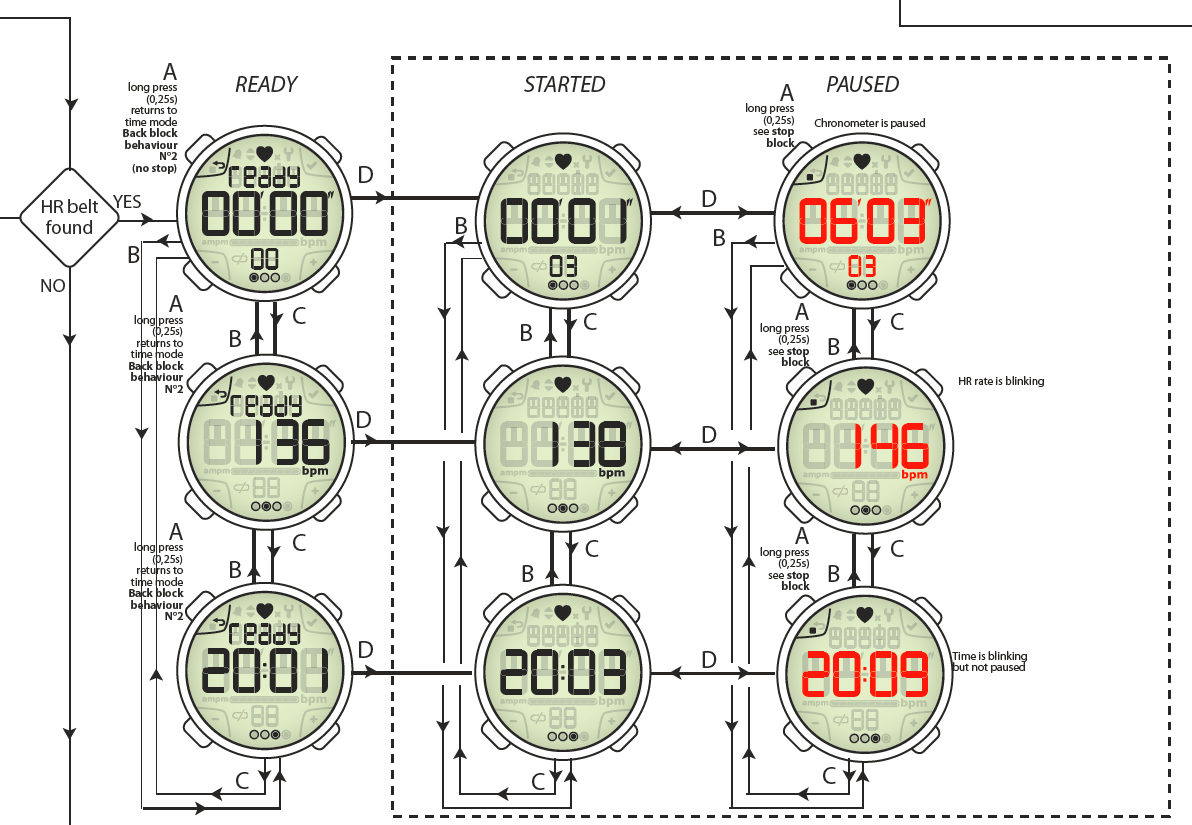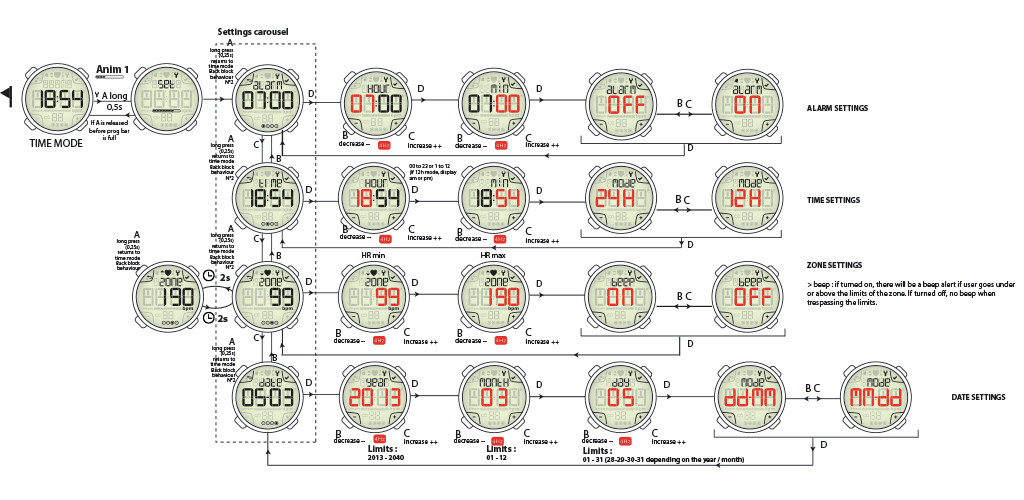 Context : Geonaute.
Year : 2012-2013
My role : interaction design : keyflow following IHM Geonaute guidelines and best practices, LCD drawing, user testing on paper, user testing based on first samples, iterative improvements, specifiications for supplier, debug in China at supplier office.
Team members : Jeremy Gensse - Product manager, Clémence Debaig - Brand design manager, Constant Melchior - Product designer, Romain Lesaffre - Product engineer, Victor Guo - Project leader
Description : ONrhythm 50 is the best value for money HR monitor on the market, It's a very simple product giving time, date and HR value. HR is measured with a HR belt connected to the watch. ONrhythm 110 provides a few more functions such as alarm clock, target zone and alerts. It was an interesting project to work on, because there were a lot of constraints to deal with, especially a LCD screen with a limited number of segments. Now still sold in Decathlon stores.